Contact Brady's Beef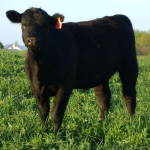 Interested in purchasing delicious, grass-fed Idaho beef for your dinner? Have questions about different cuts? Want to know more about buying in bulk or buying as a group (cowpooling)? Send us an email or give us a call!
Phone: (208)251-5206
Email: john@bradysbeef.com
Twitter: @BradysBeef
Address: 3975 E. Virginia Rd. Downey, Idaho 83234
Privacy Policy
Brady's Beef will not sell your email or spam you. If you have any concerns or issues please reach out to us using one of the methods above.